Your Gateway to Cancun,
Riviera Maya and Tulum
AIRPORT TRANSFERS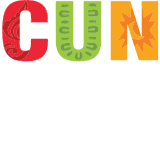 Calculate Rate
NEWS
Cancun International Airport Wins a 2022 World Travel Award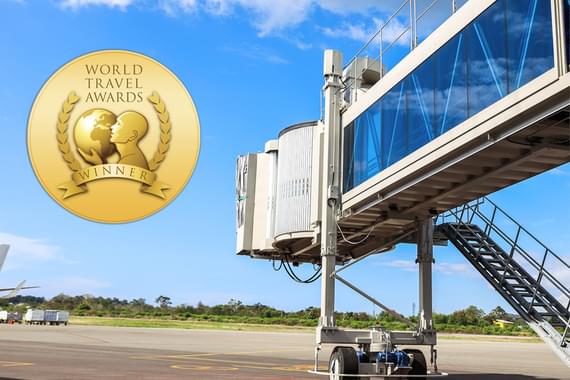 September 2, 2022
On August 31, 2022, the World Travel Awards (WTA) for the Caribbean & The Americas held their Gala Ceremony at Sandals Montego Bay. This event includes the elite of the travel industry and is where it was announced who is the leader in each of their respective categories.
More
Cancun International Airport (CUN)
2022 Official Information - Cancun Airport (CUN) is the 10th busiest airport in the world in international passengers according to the Airports Council International - Top 10 Busiest Airports Worldwide 2021 publication. In 2021 more than 13 million passengers travel to Cancun and the Riviera Maya and the number of visitors is expected to increase rapidly thanks to its fast recovery and more flights being added from all over the world.
Major international airlines as well as charter companies have direct flights to the Cancun Airport every day. Now more than ever Cancun Airport is easily accessible from almost every major city in the world including more than 40 cities in the United States and 20+ cities in Europe. On average Cancun Airport operates more than 500 flights per day.
With First Class Shops, amazing DUTY FREE areas, famous restaurants, and friendly service, Cancun Airport is one of the easiest most convenient airport to fly to and from in Mexico.
More
Information
IATA Code:

CUN

ICAO Code:

MMUN

Phone:

+52 998 848 7200

Address:

KM.22 Cancun, Quintana Roo Mexico 75220

Longitude:

86° 52' 37"

Latitud:

21° 2' 12"

World Area Code:

148

GMT:

-6:00 hrs.
CANCUN AIRPORT HOTEL IS NOW OPEN
WALK from Terminal 2 and 3. Take the FREE Airport Shuttle from Terminal 4 to terminal 2 and walk to the hotel
March 14, 2022
The Cancun Airport has exciting news! The first hotel located directly at the Cancun Airport is now open! Hilton Garden Inn Cancun Airport is just a walk away from Terminals 2 or 3 and is open to welcome you.
View Rates
FREQUENTLY ASKED QUESTIONS
If you are visiting Mexico you need a Tourist Card which is an Entry Immigration Form that details information about your visit to Mexico. The Tourist Card is per person regardless of age and how long you will stay in Mexico. The information you provide in the Tourist Card is kept by the Mexican Immigration Authority as an official record of your visit to Mexico.
NO, you DO NOT need to send us your passport. On the application form we will ask you for the information we need from your passport in order to process your Tourist Card. When you land in Mexico you will be required to present your passport and your Tourist Card to enter Mexico.
There are two (2) parts of the Immigration Form, the Entry Form & the Exit Form. We will email you both forms already completed with the proper information and when you arrive in Mexico you will immediately proceed to the immigration booth at the airport where the immigration officer will keep the ENTRY Part of your form and he/she will stamp the Exit Part of the form which you will keep while in Mexico. When you are checking in for your flight back home, you will present the Exit Part of your form along with your passport.
This is the most common question we get. From breast milk, to live animals, to medicine, to cigarettes, gift bags for your wedding, etc. If you are coming from ANY country outside of Mexico then there are limitations on what you can bring into Mexico. The same goes for what you can take OUT of Mexico. Because this is a CUSTOMS question it is better that you check with your nearest MEXICAN CONSULATE prior to your trip. Here is a link to Mexican Consulates around the world: Directory of mexican consulates
Please be aware that we WILL NOT answer to emails regarding CUSTOMS questions as we are not authorized to give official information. Please contact your nearest Mexican Consulate for details and documentation.
Yes, and as such it is regulated by international treaties and laws.
Travel Regulations
You Need to Know:
More