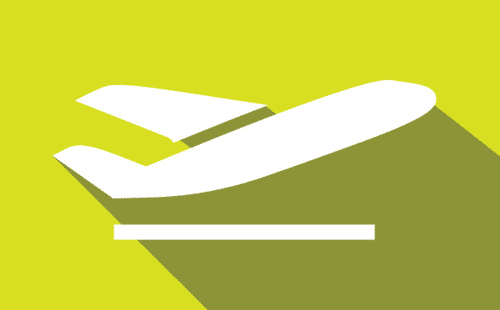 ARRIVALS
Arriving at Cancun Airport
We want to ensure your arrival to Cancun Airport is as seamless as possible. Please make sure you have your valid passport and supporting documents (e.g. VisiTAX Code, visas, and tourist cards if required). See below for the documents you must have to visit Cancun:
Valid Passport
VisiTAX Code (Click here for VisiTax Info )
To help things go smoothly at passport control, here are a few useful tips:
Make sure you have your VisiTAX Code. (Click here for VisiTaX info)
Take your passport out of its cover and open it to the photo page.
Remove any hats, headphones, or sunglasses.
Put away your mobile phone or tablets when it is time to see the immigration officer.
And lastly, stick together with your family as you move through the passport control process.
NEW! Fast Track - Expedite Your Entry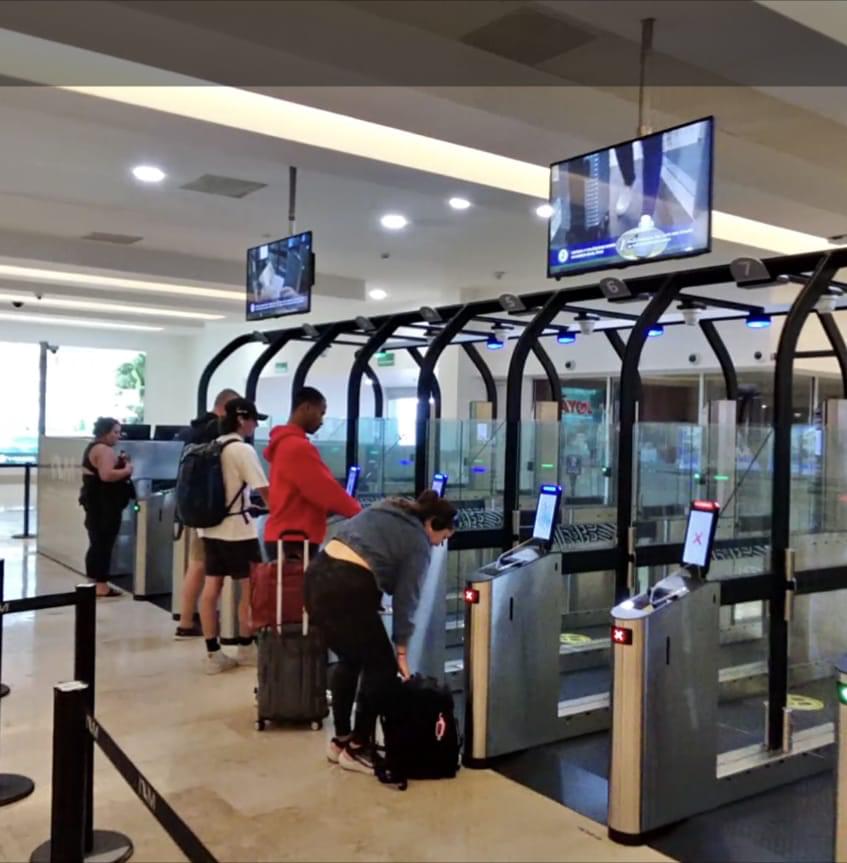 "It takes about 2 minutes!" - Use the New Passport Control Kiosks, they are automated gates that use facial recognition to check your identity and allow you to enter Mexico without waiting in line to talk to an immigration officer. To use them in Cancun, you must have an eligible passport and meet specific requirements:
Have your VisiTAX Code (Click here for VisiTaX Info )
Have a biometric symbol on the cover of your passport
Your passport is VALID for the next 180 days
Are aged 18+ years old
You are a citizen of one of the following COUNTRIES: United States, Canada, Unite Kingdom, Northern Ireland, France, Italy, Spain, Germany, Japan, Norway, Sweden, Switzerland, Hungary, Finland, Netherlands, and Czech Republic. (more countries coming soon)
Digital Tourist Cards
All International Visitors are issued a Digital Tourist Card. These Individual Tourist Cards are available online AFTER you clear immigration. If you need a "physical" copy of your Tourist Card for reason such as getting married, leaving the country by car, etc., we strongly recommend you use the Fast Track Kiosks for an immediate receipt or you can download it at a special link you will get from the immigration officer after he/she stamps your passport and grants you entry into the country. If you have any questions regarding getting your Tourist Card, please ask an immigration officer when you arrive in Cancun.
Traveling With Children
If you are traveling with your family, it is best to go through passport control together. If you are traveling with a child who may not have the same last name as you or who is not your own, you may be asked some questions to confirm your relationship. To help make the process smoother and faster, it is good idea to bring along documents that show your relationship with the child and the reason for your trip. This can include birth or adoption, marriage or divorce certificates, or even a letter from the child's parent(s) giving you permission to travel and providing their contact information.
Bringing Goods Into Mexico
should be aware that certain goods and items may be prohibited or restricted on entry to Mexico. For full information, check out the Mexico Customs Page (information in Spanish only).