Cancun Airport Departure Travel Times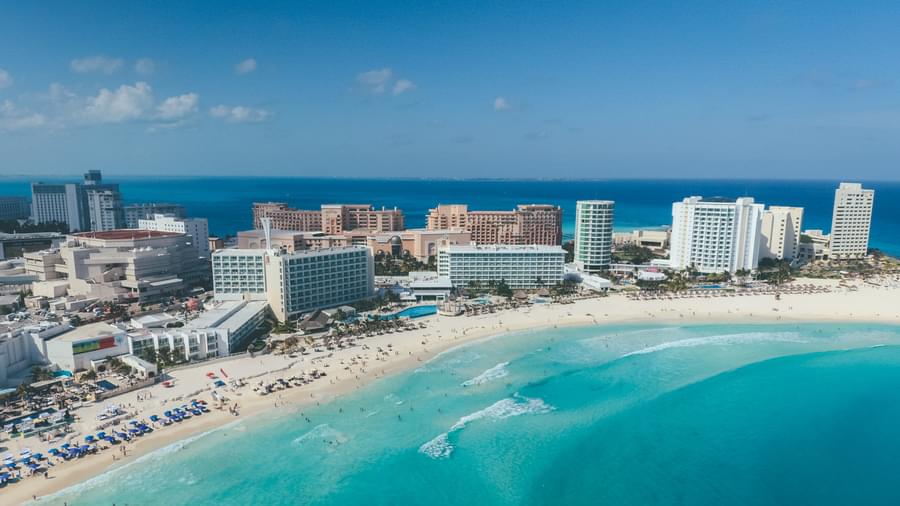 September 17, 2022
You may have noticed on your last visit to Cancun, or maybe heard from friends that have recently visited us, that travel times to the airport from your hotels may be a bit slower than usual due to heavy road work. It confirmed that the Cancun government had started its exciting road improvement plan to amplify a number of our highways and road as well as add some bigger projects such as a bridge that will connect downtown Cancun with the Hotel Zone.
With all of the excitement about the updates and changes, we want to let you know how very important it is to consider your flight departure times and how far in advance from departure you should leave your hotel.
All airlines require a minimum of 2 hours for check-in prior to departure. That being said, you also have to consider the amount of time it will take you to get from your hotel to the airport and still be able to check in no less than 2 hours prior to departure.
Considering the potential traffic involved due to road work we highly recommend you add the amount of time below to your hotel departure time. For example, if your flight is at 12 noon and you are leaving your hotel in the Cancun Hotel Zone, in the past you may have considered a 20-minute ride to the airport, getting there no later than 10 am. However, with the extended traffic issues, you need to consider departing even earlier.
We recommend the times below as minimum "extended" travel times so that you can still check in on time. Clearly, if leaving even early gives you peace of mind, then feel free to do so!
45 minutes
Cancun Hotel Zone
Cancun Downtown
Ferry Puerto Juarez (Isla Mujeres)
Puerto Morelos
60 minutes
Playa Mujeres
Costa Mujeres
Maroma Beach
75 minutes
90 minutes
100 minutes
120 minutes
Remember!!! It's always better to be early than to be late! At the Cancun Airport, all of the terminals have shops, restaurants, Duty-Free, and many other things to keep you fed and entertained while you are waiting for your flight!