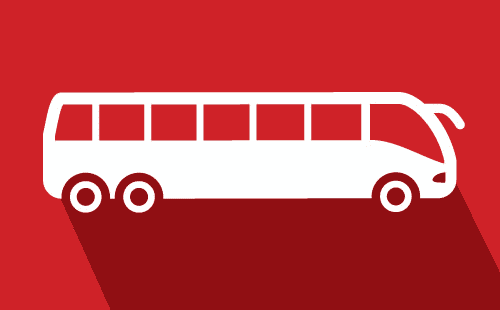 CANCUN AIRPORT BUS STATION
PURCHASE BUS TICKETS FROM CANCUN AIRPORT TO CANCUN, PUERTO MORELOS, PLAYA DEL CARMEN AND TULUM, ONLINE!
Avoid the line. Get Your Tickets Online!
RIGHT FROM CANCUN AIRPORT
Don't stress about transportation from the second busiest airport in Mexico, simply hop on one of our direct services from the Cancun Airport and we'll take you right to Cancun, Puerto Morelos, Playa del Carmen, Tulum, and Merida in a very comfortable, modern, A/C Bus.
WHY CHOOSE CANCUN AIRPORT BUS SERVICES
Direct route service from the airport
Guaranteed seats
NO luggage restrictions
Up to 70 services a day
Drops you at the Main Bus Terminal
PICKUPS AND DROP OFFS
Cancun Airport has several terminals and we pick up from a range of very convenient locations right outside each terminal. We will drop you off at the ADO bus stations in Cancun, Playa del Carmen, Puerto Morelos, Tulum and Merida.
CANCUN AIRPORT BUS RATES AND SCHEDULE
Cancun Airport Bus Rates and Schedule
Rates
First Bus
Last Bus
Cancun Downtown
$4.78
08:15
23:45
Puerto Morelos
$6.77
08:15
23:45
Playa del Carmen Turistica
$11.55
08:15
23:45
Tulum Downtown
$14.55
10:55
21:45
Merida Downtown
$42.88
14:05
21:45
All rates are in US Dollars. Rates may change without notice